by Zoe Stowe
Where in the world are we today? Together, we'll explore the far corners of the earth from Elizabeth Islands to Russia, and American Samoa to Argentina. Let's see what you know about the world in which we live.
Today we'll go to Europe. Maybe when you think of Europe you think of Spain or France, very popular countries visited by tourists. In between these countries lies a tiny landlocked country named Andorra.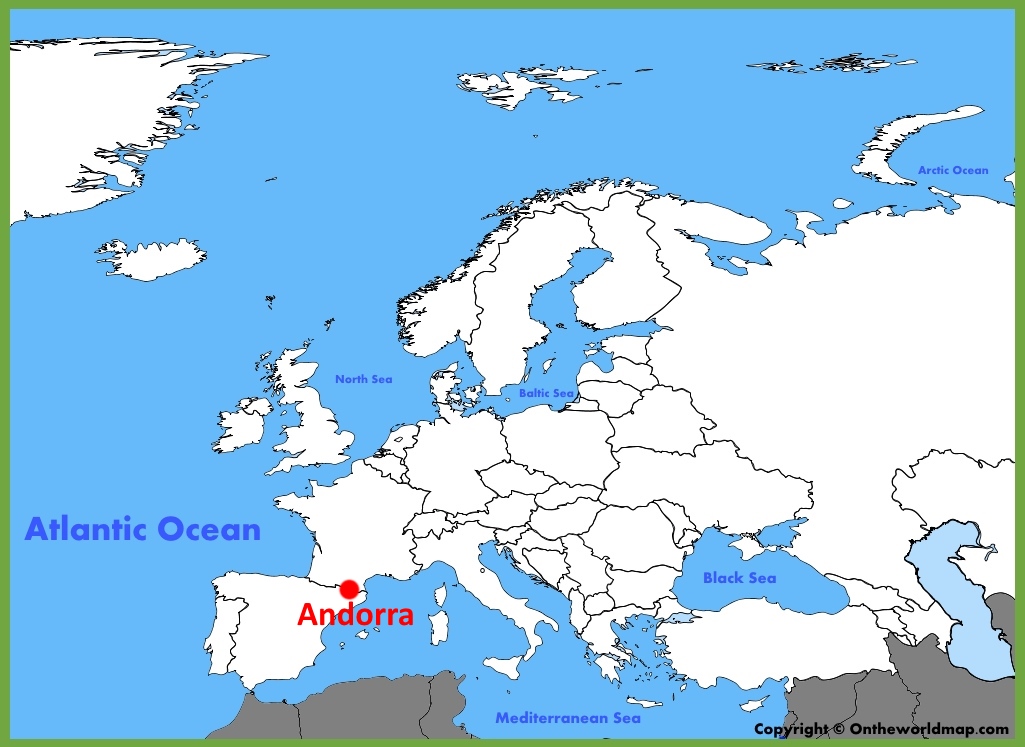 An independent country since 1278, Andorra is a very old and peaceful country. They have never been in a war, even Hitler skirted around them during WWII. Andorra is about 180.7 square miles, likeRhode Island but about 10 times smaller. If you're thinking about traveling, you may have some studying to do, and you'll find that not many Andorrans speak English. The majority speak Catalan and Spanish but you'll also hear Portugese and French.
Andorra is a wealthy country with little to no taxes. Poverty and crime is rare. In fact, entering the country would be the most dangerous part of your vacation to Andorra. The only way to enter is through its sheer mountain valleys. Andorra's climate is pretty temperate with cold winters and hot summers.
Andorra is a very favorable place for skiing because of its mountainous terrain. There are many valleys and narrow gorges, peaks getting as high as 9,500 feet. There is very little land at ground level.
Andorran cuisine is, as expected, mostly Catalan influenced with a mix of Spanish and French cuisine. Oven cooked snails called Cargols is a popular dish and may be taken from the French dish Escargot. Escudella is the national dish and it's a hearty stew with many types of meat and vegetables. Almost every restaurant will offer the dish.
.
We already know Andorra has a very old history and that comes through with the saint festival, Our Lady of Meritxell Day. It is a very important festival to the Andorrans. Celebrated on September 8th since 1873, the festival worships their patron saint. The day starts with mass at church and ends with a torch lit procession as well as music and dancing.
The Horizon festival is another well known and loved festival in Andorra. It's a festival centering around skiing, one of the country's most loved sports. There is a skiing competition and lessons by day, and partying and music by night.
Fun Facts!
Andorra is the only country in the world with Cataland as their official language.
Andorra La Vella (the capital of the country) has the highest altitude of any European capital.
Andorra has the 8th highest life expectancy in the world.
Andorra could fit into London over three times.
Andorra uses both French and Spanish currency while their own currency is for collectors.
https://theculturetrip.com/europe/andorra/articles/10-underrated-festivals-and-celebrations-in-andorra-to-visit/ https://www.inyourpocket.com/andorra-la-vella/andorran-food-5-must-try-dishes-in-andorra_75769f