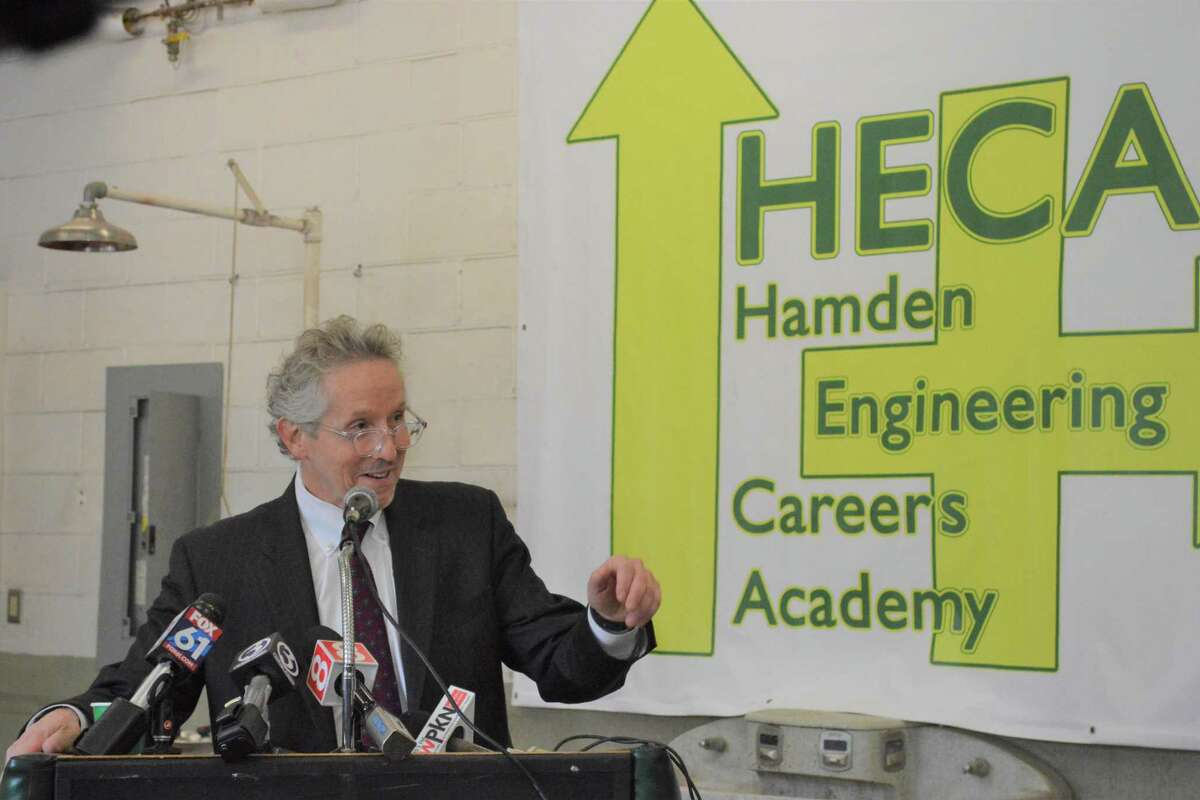 by Georgia Kirkendall
Hamden High School's new STEAM program (Science, Technology, Engineering, Arts, and Math) will take effect for the school's 2019 year. This particular program has been named HECA, which stands for Hamden Engineers Careers Academy.
Thirty-five students have been accepted into the academy through a weighted lottery and will undergo a challenging school year, but ultimately they will have gratifying results. One of those students, Jack Gaffney, stated to Fox News, "We get college credits while doing this program for the next four years. We get to learn about the engineering and manufacturing process, which I think is amazing." The students will be able to obtain an Associates Degree, along with their diploma once they graduate. The two years' worth of college credits will allow students, if they choose not to attend college first, to start working at $40,000 to $50,000. While the northern wing of the school has yet to be renovated for the program, HECA has already begun classes for the participating students. Gateway Community College and the New Haven Manufacturing Association have been in collaboration and have helped finance Hamden High's STEAM.
Presiding at the opening ceremony, Governor Ned Lamont encouraged programs similar the one Hamden is implementing. "What this is all about today is making sure we have a workforce that's ready for the 21st century… coding is the language of the 21st century," said Lamont. "It's a great time to be getting the skills and a great time to be in Connecticut because we have thousands of advanced manufacturing jobs. Those jobs are open just waiting for somebody trained out of the HECA program to hurry up and graduate." The administrators believe it will be a "heck of a program." https://www.newhavenindependent.org/index.php/archives/entry/hamden_high_stem_program/
https://fox61.com/2019/09/05/new-steam-academy-at-hamden-high-school-unveiled/